Winner brand fluid connection products, include connectors, hose fittings, hose assemblies, tube assemblies, quick-action couplings and other hydraulics fluid power products, they are widely used in construction machinery, railways, agricultural and forestry machinery, injection molding machinery, offshore oil, metallurgy and other industries, the products are widely welcomed and praised by customers. Even under the severe COVID 19 coronavirus in 2021 and the complex environment of tight supply chain, under the leadership of the plant manager, the engineering department, production department, quality department, logistics department, supply chain, EHS department, finance department, HR teams cooperate closely, and all staff work together. Excellent performance has been achieved, sales have increased by 32% compared with 2020, customer failure rate has been reduced to 30DPPM, product quality is reliable, delivery is timely, and the timely delivery rate has reached 99.1%, ensuring the great satisfaction of Sanjiang, Haitian, Zoomlion and all other customers.
The location of Ningbo High-tech Zone in the 2021 annual appraisal, the Ningbo plant was awarded the key enterprise of Ningbo High-tech Industrial Development Zone in 2021. The leaders of the high-tech zone specially issued certificates and medals to the factory, made due contributions to local taxation and economic development.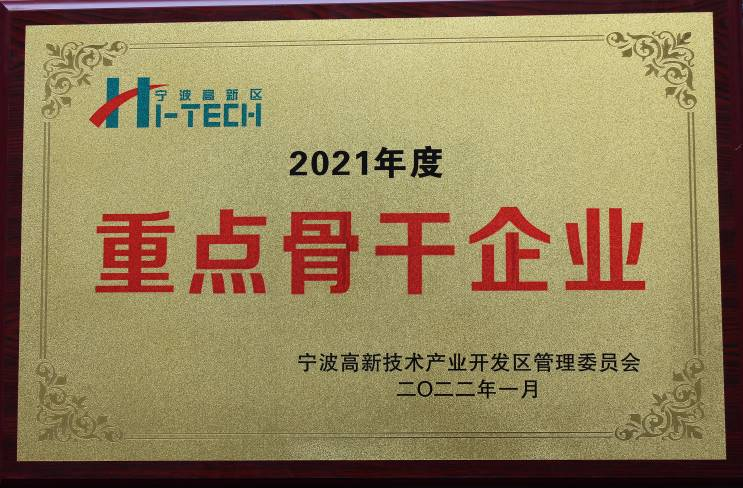 Ningbo factory will make persistent efforts and continue to work hard in 2022 to closely connect with customers, understand customer needs, provide customers with better and more satisfactory products, think what customers think, help customers solve technical problems, and further win customer trust in the fierce market competition,gain more business and achieve continuous growth in sales. Focus on new industry such as data centers, environment protection and other industries, develop and provide high-performance quick action couplings, connectors, hose assemblies and other fluid connection products for data centers, and expand the wide applications of Winner hydraulic fluid power products.
---
Post time: Feb-09-2022